PUPPIES DUE ANY DAY!!
Remi x Willow
Sundown
Right out of high school, I was introduced into the dog fancy when my father bought me my first purebred dog. I have been hooked on the purebred dog ever since. I have taught obedience training and puppy training classes, as well as many areas that relate to our four legged friends.
When I acquired my first Golden Retriever over 19 years ago, I knew that this was the breed for me, as no other breed can hold a candle to them. With their gentle nature, intelligence, and ability to perform in many venues, the Golden Retriever has allowed me to pursue a dream. Sundown Goldens have produced Goldens who have acquired titles in all avenues in the sport such as, Obedience, Agility, Tracking, Conformation, Working and Therapy. Last, but not least, that great Family Pet!
If I can be of any assistance in helping you with your Golden needs, or educating you on what in means to be owned by this wonderful breed, please feel free to contact me.
Pat Janes
Sundown Goldens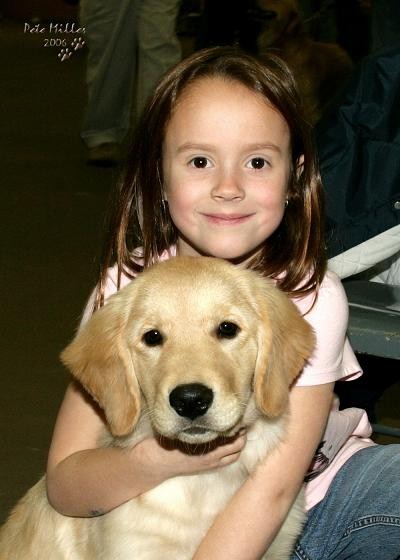 ____________________________________________________________________________
Ch Crackerjacks Nitecap A Sundwn (Brande) X Ch Sundowns Buy Low Sell High (Broker)
will be having pups the middle of March.